Glass Essential Oil Bottles
Our essential oil glass bottles can prevent contaminants from affecting the components of product. We support custom essential oil skincare packaging, message us today!
Custom Glass Essential Oil Bottles Manufacturer
Das Packing is a well-known
essential oil bottles manufacturer & supplier
in China. These bottles can be used for essential oils, CBD, aromatherapy, tinctures, hair oils, lotions and cosmetics storage.
Wholesale & custom empty essential oil glass bottles. We offer essential oil bottles in different colors: clear, amber, cobalt blue, green, gold and more. We offer them in different sizes: 5ml, 10ml, 15ml, 20ml, 30ml, 50ml, 100ml and more. We offer them in various shapes: round, cylinder, square, ball and more. We offer various closures: dropper, mist sprayer, treatment pump, tamper evident caps and child resistant caps.
View more dropper bottle>
Our high-quality essential oil bottles ensure that your products are properly stored and protected.
Contact us
immediately for essential oil glass bottle quotes and essential oil sample bottle.
Custom & Wholesale Essential Oil Bottle To Boost Your Business
Das packing is a trusted manufacturer of glass essential oil bottles. We customize glass bottle for essential oils. Boost your sales by offering high-quality and high face value essential oil bottles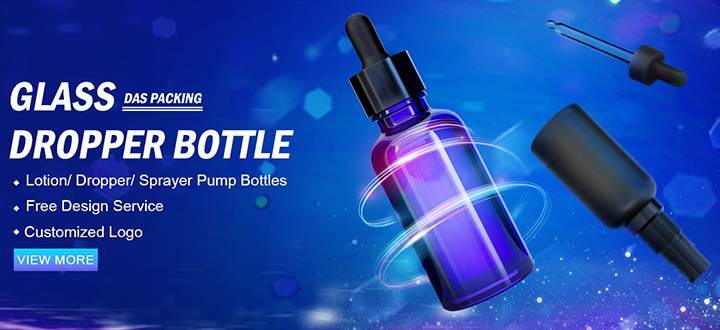 Essential Oil Glass Bottle for a Variety of Uses
These glass bottles are ideal for essential oils, CBD, aromatherapy, tinctures, hair oils, beard oils, body oils, face oils or concentrated liquids. When glass bottles are equipped with different closures and lids, there also have many names. For example: dropper bottle, tincture bottle, aromatherapy bottle, serum bottle, hair oil bottle, essential oil spray bottle, essential oil roller bottle and more.
We have a variety of classic and unique styles to choose from. Create a unique essential oil bottle for you. They are suitable for your product after verification of multiple cases.
Design & Custom Glass Bottles for Essential Oils
Premium skincare packaging can attracts shoppers' attention. Das Packing provides a wide selection of custom essential oil bottles. so as to enhance your brand awareness and sales. Wholesale essential oil bottles boost your brand awareness and sales.
We can talior the bottle according to your specific needs, so that the dropper bottle has a unique appearance.
#Essential oil bottle colors & sizes:
Das Packing provides essential oil storage containers in various colors. Choose dark glass bottle or light glass bottle according to product characteristics and crowd positioning. Both types of color systems have their own advantages. Our essential oil containers have different sizes, ranging from 5ml to 120ml.
#Essential oil containers shapes & decorations:
We can customize bulk essential oil bottles in many shapes. They are square, spherical, cylinder, irregular and more shapes. Decoration include frosted, silk printing, electroplating, labels, decals, spray painting and others.
#Bottle packaging color-boxes:

Bottles are equipped with color boxes and paper tubes to enhance the appearance of cosmetic packaging. High-quality packaging is more popular with end users, so as boost and brand awareness.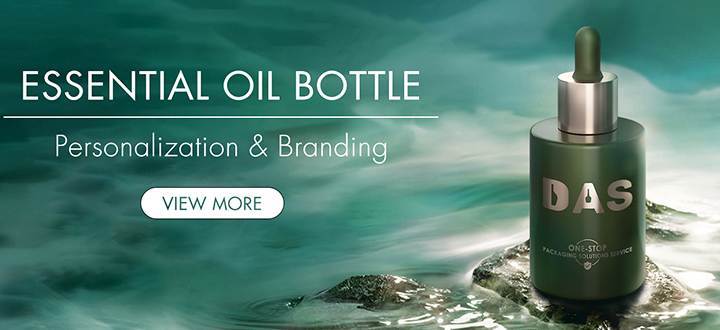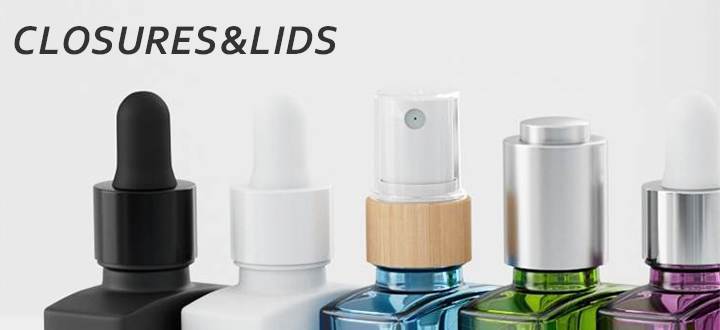 Custom Essential Oil Bottles Closures & Lids
The closures & lids we use include droppers, mist sprayers, treatment pumps, tamper evident lids and roller balls.
Closures material: plastic, anodized aluminium, bamboo and other.
Pipette: There are different types of bottoms. The scale mark can be printed on the pipette.
Caps: Tamper evident lids can protect cosmetics from being opened and used secretly.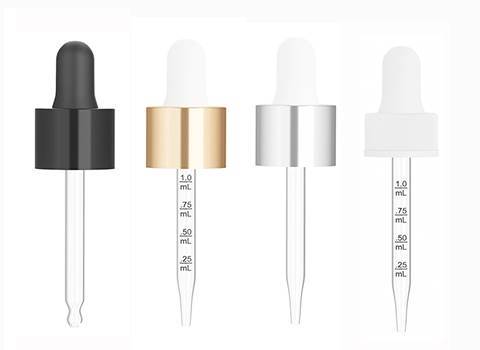 Dropper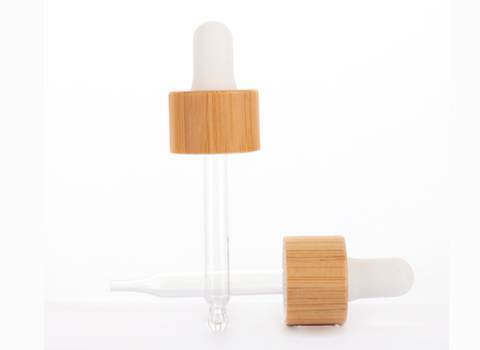 Bamboo Dropper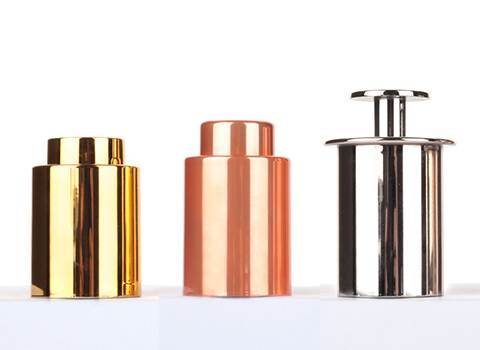 Push Button Dropper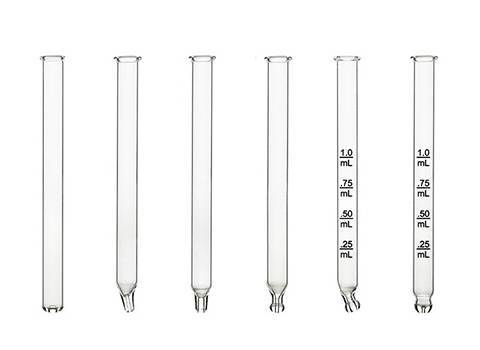 Different Pipette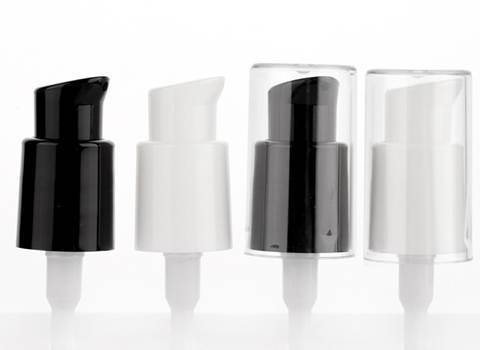 Treatment Pump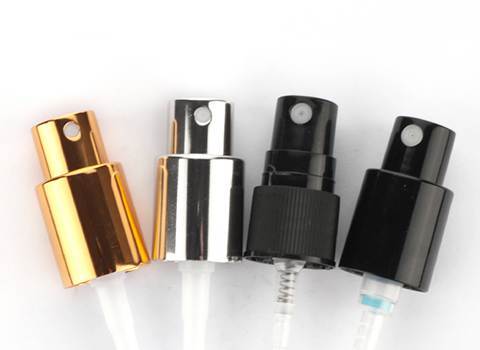 Mist Sprayer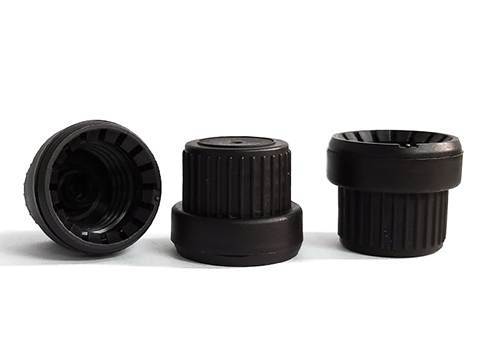 Tamper-Evident Lids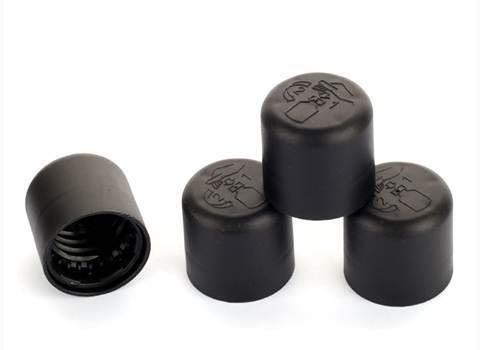 Child Resistant Lids
Bulk Essential Oil Bottles - Das Packing
Wholesale & custom das packing essential oil bottles, our bottles have the highest quality standards. We are your trust partner!
# Why choose our glass essential oil bottle?
* Our essential oil bottles have competitive prices.
* We provide high-quality essential oil containers.
* Our company can provide you with world-class services.
# Why choose glass bottle to store essential oils?

*Glass has good perspective.
*Glass has excellent barrier performance, which can effectively prevent product components from volatilizing.
*Reusable, good for environmental protection.
*Many consumers prefer cosmetics with high-end packaging.
# What is the best bottle for essential oils?
The market demand for essential oil bottle packaging is growing. The mainstream packaging is very consistent with consumer habits. The mainstream bottle sizes are 5ml, 10ml, 15ml and 30ml. There are also mini essential oil bottle packaging with specially designed (1ml, 2ml, 3ml) , which can be used as essential oil sample bottles. This is waste-free and easy to store.
Go to wholesale essential oil bottles>>
The color and shape design of essential oil bottle plays a vital role in your brand image. Cosmetic brands that focus on functional ingredients often use dark or brown glass bottles, because dark colors can prevent ultraviolet radiation. But if you use dark colors frequently, it will cause aesthetic fatigue. Therefore, Light color packaging will also become the choice of cosmetics brands. You can customize essential oil bottles according to product characteristics and consumer positioning.